Hey friends –
I'm super thrilled for two exciting updates today! Yay!
1. Starting this Wednesday, October 1st – I'll be kicking off 31 days to Fire Up Your Faith! Woo Hoo!
If you're tired of being pulled into a swirling, lukewarm routine that keeps you from experiencing God's best, pull up a chair and join us this October!
I'm looking forward to 31 days filled with free printables, personal stories (including Mary Beth Chapman, Marilyn Hontz, & others!),  fun giveaways, and maybe a vlog or two. Please say you'll come!
2. Meet my friend Amelia Rhodes & Pray A to Z!
A few years ago I had the joy of meeting Amelia at a local speakers conference. Not only do Amelia and I attend the same church, we share many similar passions and interests. Amelia and I enjoyed coffee together recently, and she was telling me about her amazing new Pray A to Z Initiative.  I love it! I can't wait to share her idea with you too.
Here's Amelia……….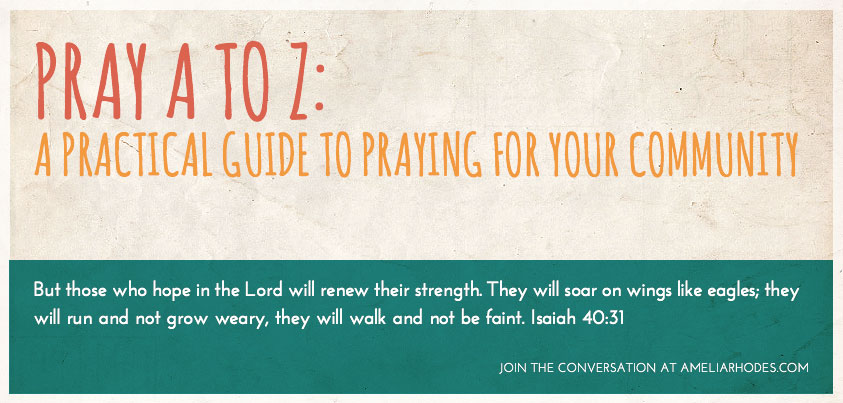 I'm not an expert on prayer, but I do know this: Prayer changes things. Sometimes it's just my attitude or perspective that changes. Sometimes, mountains of trouble shrink before my eyes.
When my heart is aching from the latest world news or a phone call from a hurting family member or another friend's cancer diagnosis, my heart cries for the Father's help and presence.
As troubles and community crises threaten to overwhelm us, it's more important than ever that we stay connected to the Father. In Jesus' darkest hour, He cried out to His Father. If prayer was that essential to His life, how very important it must be for us too!
Yet, I have often struggled to know how to organize my prayer life. How do we remember all the needs around us? My prayer list keeps getting longer and longer, and sometimes it's overwhelming.
A few weeks ago, I was praying for a few friends who are going through adoption, and I thought: "A is for adoption, C is for Cancer, F is for Foster Families." Before long, I had an A to Z prayer list covering Adoption to Zero Prejudice, and everything in between.
I made cards for each letter and started adding people to each card to pray for. I think it's a tool you might enjoy using too.
So, I've made them available as a free download. You can get your own Pray A to Z cards here. (Aren't they pretty? My hubby designed them!)
I've found I'm praying for more people and more issues than ever before, and I'm so excited.
Then I took the idea one step further and asked friends, writers, counselors, even a police officer, if they might share their stories with us. I've never been through infertility or been a law officer, but when those who have those experiences share their stories with me, I better know how to pray for and encourage others in those situations.
I will be sharing these stories every Monday and Thursday through the end of this year on my blog at www.ameliarhodes.com. I would love to have you join us as we Pray A to Z for our communities. Once the series is complete, I will offer all the stories together in a free PDF for you to keep and refer back to as you pray.
Let's rally people to pray for our communities and the issues facing us all. Let's ask God to breathe new life into our communities and show us how to love those who surround us every day.
Download your Pray A to Z cards, and join us in bringing the needs of our communities to the Father. You can also join the conversation on social media using the hashtag #PrayAtoZ. I would love to hear how God is inspiring you to pray for your community!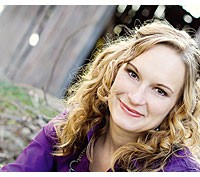 Amelia Rhodes lives in West Michigan with her husband and two children. She loves coffee breaks with friends and has a passion for encouraging women to share an authentic life together. Her first book, Isn't it Time for a Coffee Break? offers women of all ages a fresh perspective on relationships. She is also published in four Chicken Soup for the Soul titles.
Connect with Amelia at www.ameliarhodes.com

See what I mean? Doesn't #PrayAtoZ sound awesome! I'm printing off a set of Pray A to Z cards. How about you?
Thanks for stopping by *She Sparkles*! Happy Praying, friend!
Sweet blessings,